At Don Valley Pharma, we believe in diversity. Instead of picking up just one problem and dealing with it all your life. We at Don Valley try to provide our customers with various solutions. A medication facility for all your health issues. From acute to chronic, complex medicines to your daily routine, multi-vitamins and necessary supplements. That will help you in maintaining your precious health. We, being no 1 Pharma company in Pakistan, believe in the supremacy of making Pakistan an idle place to live for all, specifically women.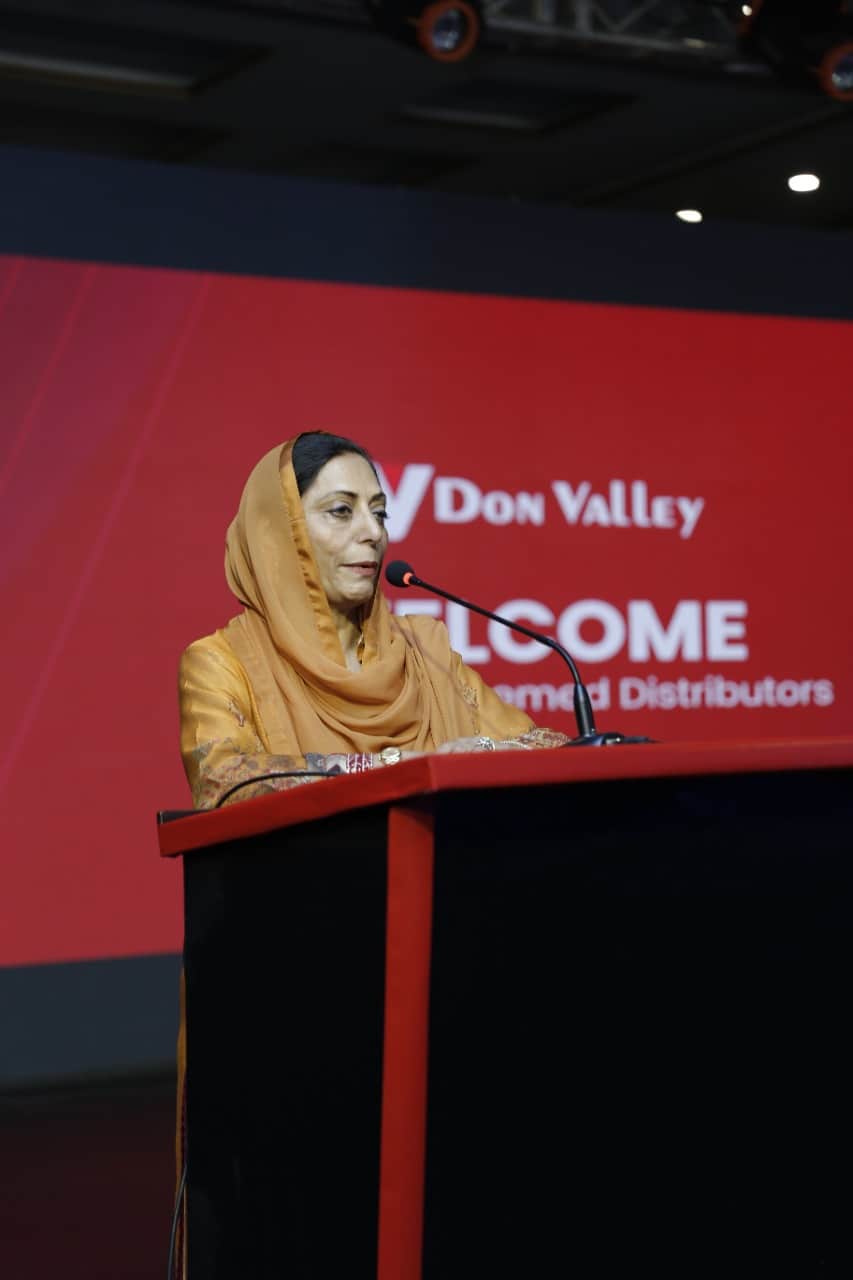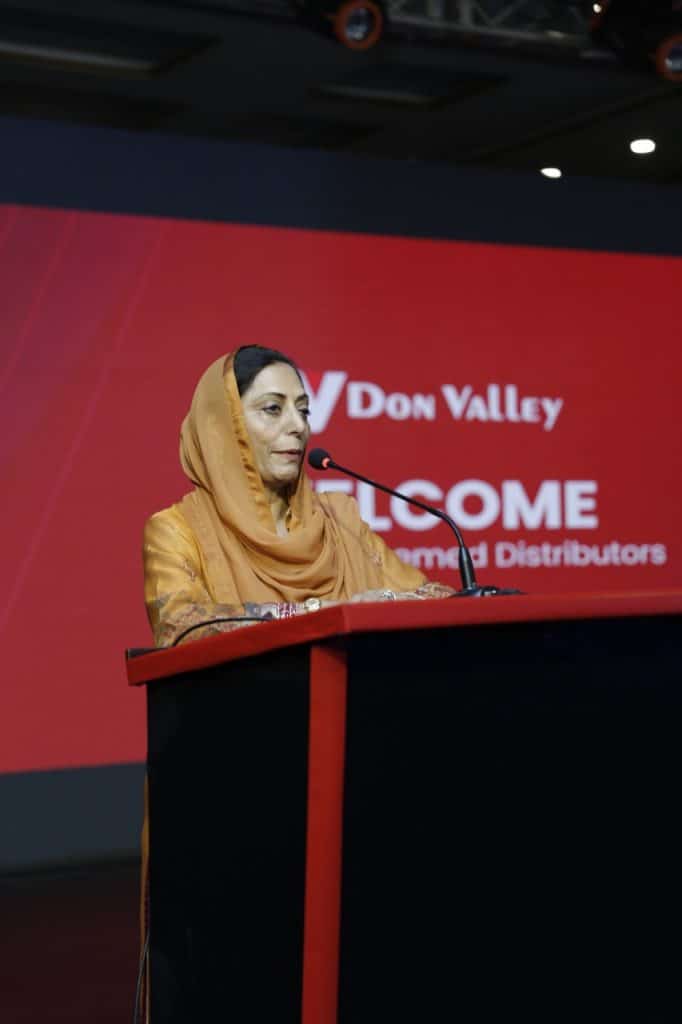 In this era, women's empowerment has proved to be a challenging subject in Pakistan's diverse political, social, and cultural environment. On all crucial human development parameters, women rank lower than males. It is hard for them to maintain their lives, health, and career. To support their family, friends, and themselves. Therefore Don Valley, being one of the top pharmaceutical multinational companies in Pakistan, provides a platform where women can prove their Excellency. They can show the world that they can do better, prove that they can be more than just a housekeeper, and prove that they are not any burden, not even in the financial aspect.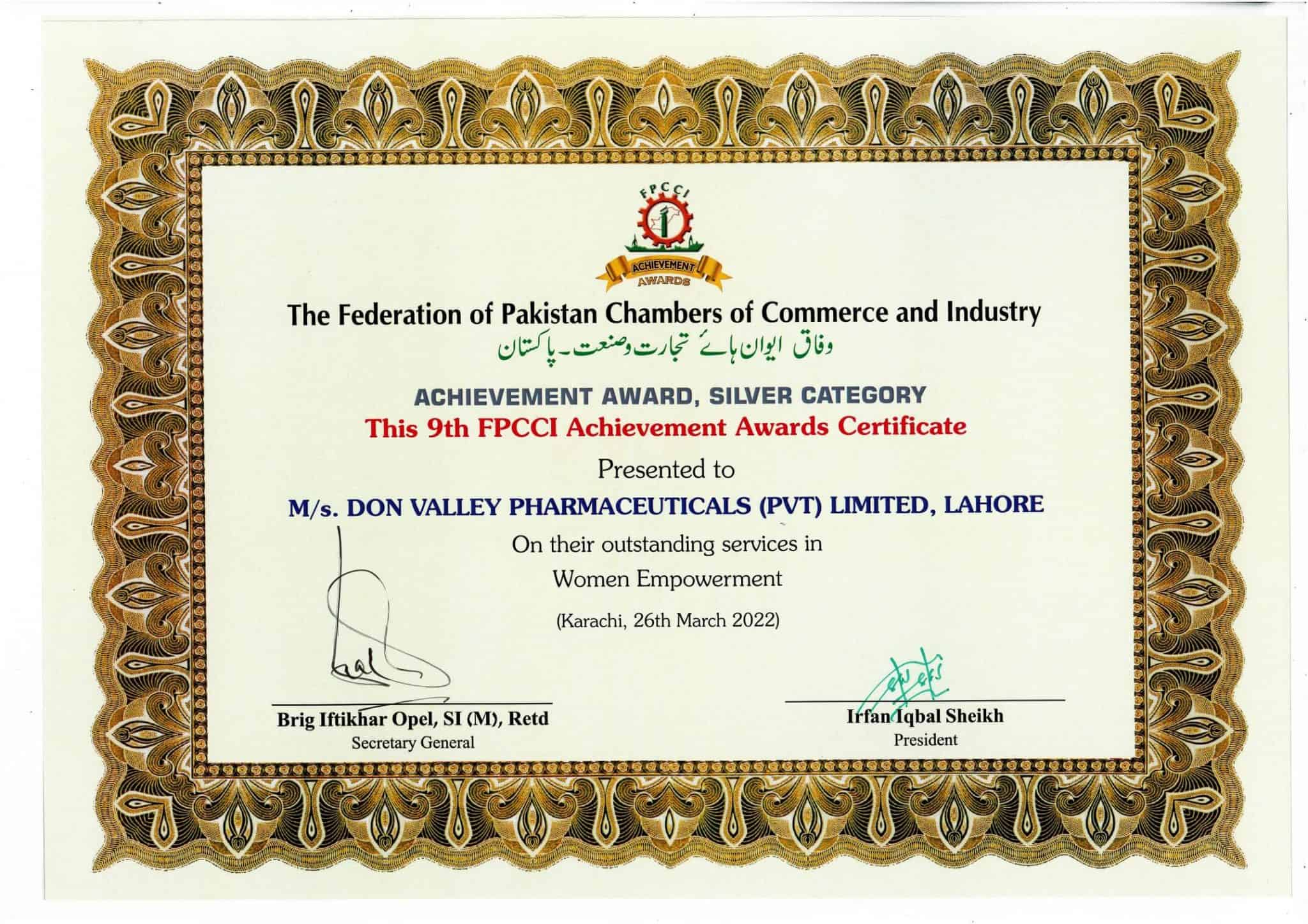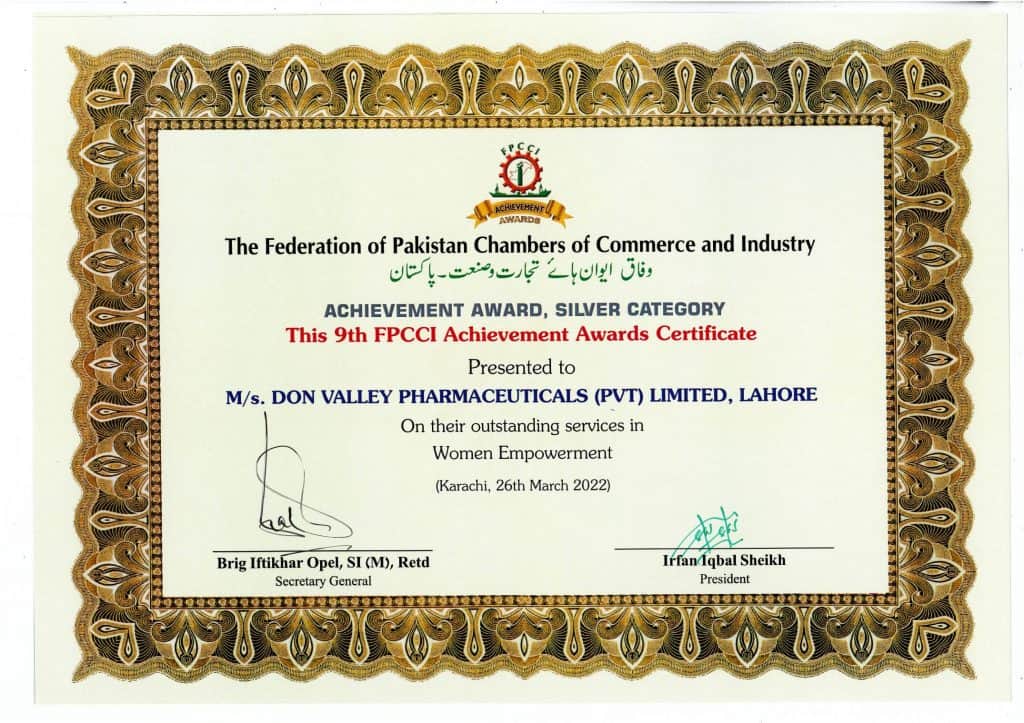 We believe in Women Empowerment
In this era, where women are hardly being provided with a respectable, decent, and durable platform, their potential is thought to be nothing but a bare minimum. They are not getting enough chances to describe their full potential and Excellency. As Pakistan's top medicine company, Don Valley will always be ready to dive into the ocean and give women all their required opportunities. We provide a decent portion of vacancies just for females in our manufacturing facility, quality management, and research and development facility. If we want our country to proceed, we will need our women. Women with a higher level of education, extraordinary decision-making abilities, and full potential are a nation's greatest asset. There is an illusion in society that we believe in educating our women, but we do not give them enough opportunities to professionally express themselves to their utmost potential.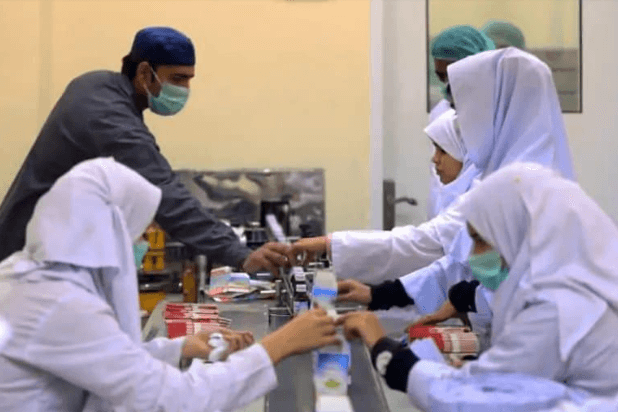 The Pharmaceutical sector in Pakistan is an excellent opportunity for women to explore their capabilities and do wonders in their careers. Women usually prefer to study pharmaceuticals at the graduation level. In many universities offering pharmaceuticals, there's a significant difference in ratio between men and women, women being dormant, obviously.
EQUITY is all we need!
The strive for equality between men and women is a global trend. What exists for males is sought for by women. Women make up about half of the world's population; thus, treating them equally helps propel the growth of society. The house's male is usually seen as the hero of the story, while the wife is regarded as the nurturer. Women's empowerment is hampered by two biggest hindrances: tradition and culture. But pharmaceutical business in Pakistan is past these hindrances.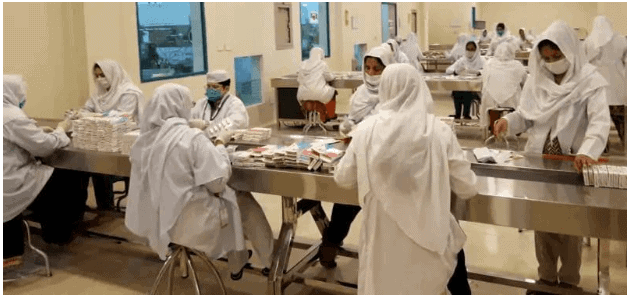 In today's society, women's empowerment is viewed as a restricted concept. It may be seen as allowing people, particularly women, to gain and wield power resources to make their own decisions or to oppose decisions made by others that impact them. When a person has control over a considerable amount of power resources such as personal fortune, education, information, knowledge, social standing, position, leadership, and rehabilitation capabilities, they are considered influential.
A healthy mind needs a healthy body!
Many of the best pharmaceutical manufacturing companies in Pakistan strive to provide their customers with the best they have got. Women who support their families financially or the ones who love to be independent usually go through phases that might affect their health. Their inflexible schedules do not allow them to maintain a healthy diet pattern. So they are more prone to different illnesses and deficiencies. For this purpose, they need something that can provide essential vitamins to their bodies so that nothing might take a toll on their bodies. Many pharmaceutical manufacturers in Pakistan are working 24/7 to provide value to their customers. Manufacturers pay special attention to their medication's ingredients to produce a medication that will work best for their client's health issues. 
Don Valley Pharma, one of the best pharmaceutical companies in Pakistan, has prepared the following organic remedies for their valuable clients.
Citrovit-C –is our formulation of vitamin C. Vitamin C is a powerful resilience booster that functions as a barrier against infectious and lethal viruses like SARS, Covid-19, cold symptoms, and others. It is a powerful antioxidant that boosts your immune system and protects you against cancer development. It boosts your body's healing ability, improves your skin, lowers cholesterol, aids in the improvement of your metabolism, and has a myriad of other virtues.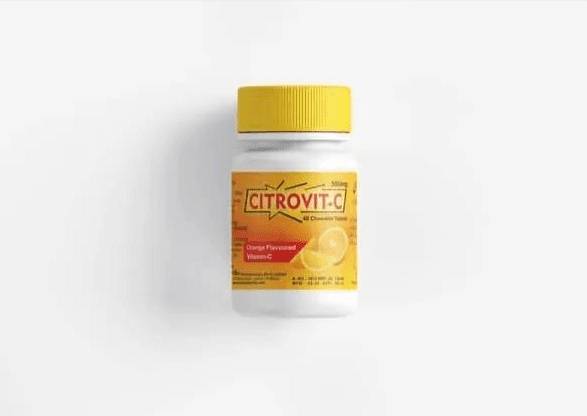 If you enjoy working from home but don't know what to do about your irregular and unsanitary eating habits, you're constantly gaining weight. Then you've landed on the right page. PROPOL – is a natural weight loss agent and the only anti-obesity product with NO Withdrawal Symptoms.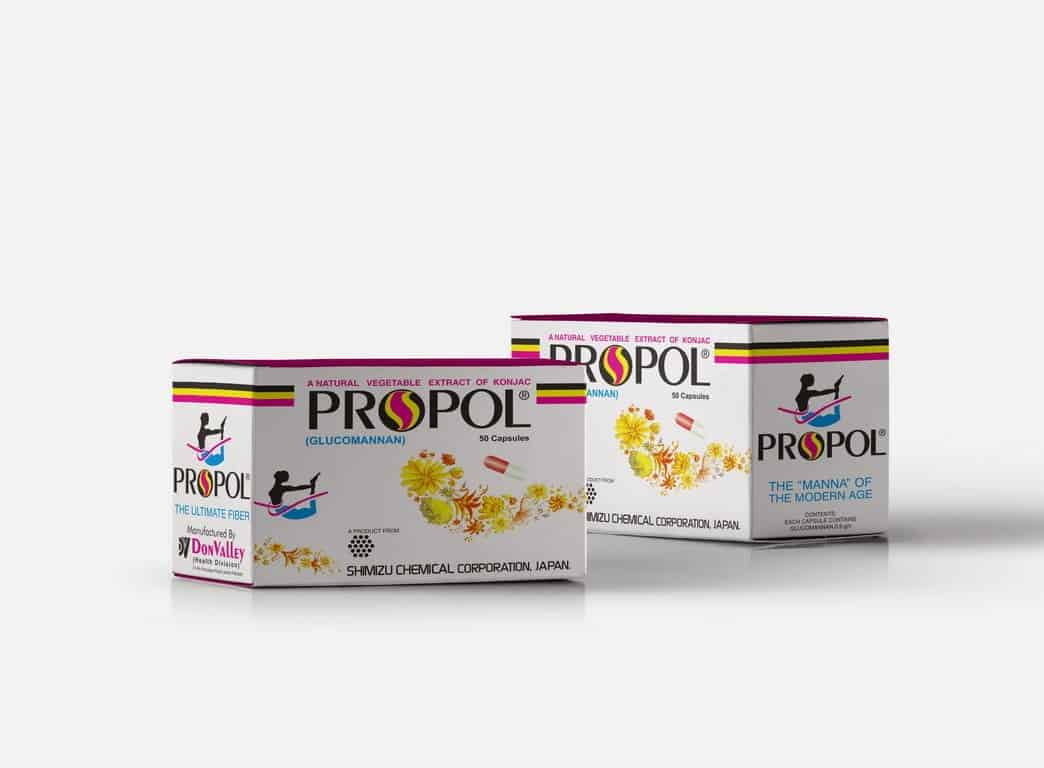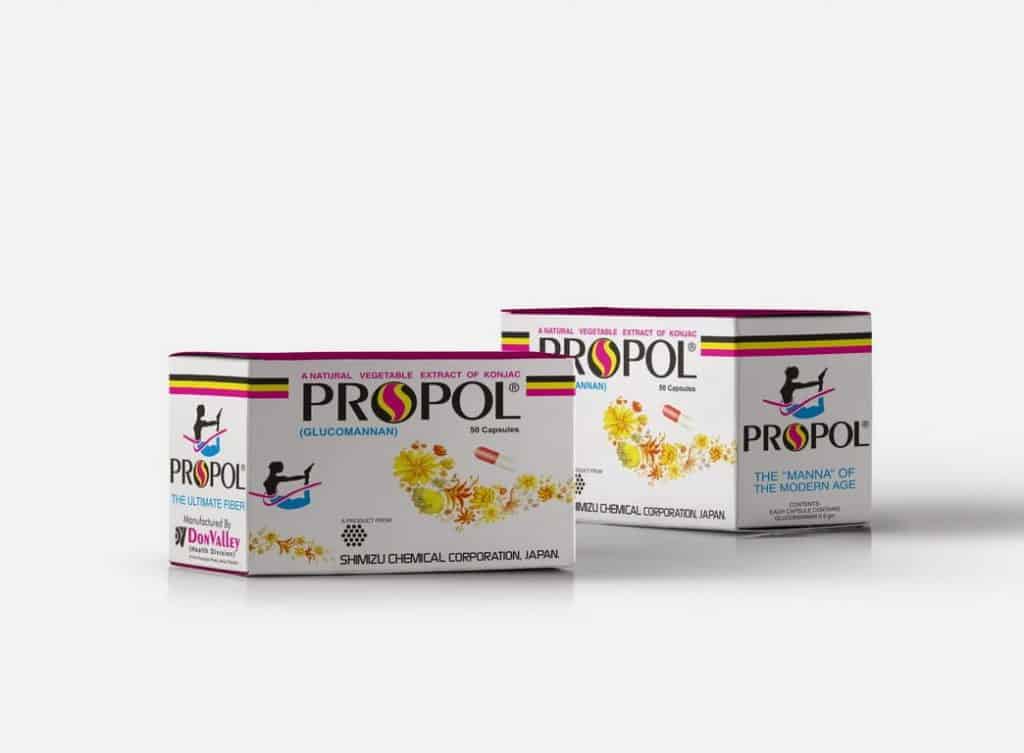 Propol (Glucomannan) is an organic water-soluble rich in fibre obtained from konjac root and is a product of Shimizu Chemical Company Japan. It is the only EU-EFSA-certified product for weight loss and cholesterol management, and FDA approves it in 52 countries. Don Valley Pharma distributes its medication to a vast no. of customers with the help of trustworthy medicine suppliers in Pakistan and international markets.
Multi-vitamins are essential vitamins required by the body. They help increase natural immunity and are necessary for the normal functioning of the body system. JUVEL by Don Valley is rich in vitamin C, E, A, B6, B12, and zinc. It restores hair loss, boosts the immune system, and provides protection against viruses like COVID-19. It also promotes bone mineral density and reduces symptoms of aging. 
Don Valley Pharma takes its pride in being a reliable top medicine company name in Pakistan!