Don Valley pharmaceuticals:
Don valley pharma is one of Pakistan's top medicine companies. With its vision, hard work and pure dedication we have gained 25 years of valuable experience of catering the needs of leading Govt Institutions, local markets & global markets. Don valley manufacturing facility is located on the main ferozepur Lahore road. We have been providing our medicines not only in Pakistan but around the globe. Moreover, our vision is to grow further and provide medicine of top quality at an affordable price to the people in need. That is why we are constantly monitoring our equipment and the staff as we don't compromise on the quality standards. High in honor, we have been known as one of the best pharmaceutical companies in Pakistan. And we plan to be the best by not only producing capital but also manufacturing cost-effective and quality products. As the top pharmaceutical company in Pakistan, we never settle for low quality, and that is the sole reason why our team at don valley pharma, we have mass-produced more than 456 quality products with 123 distributors supply chain support made available in around 18 countries.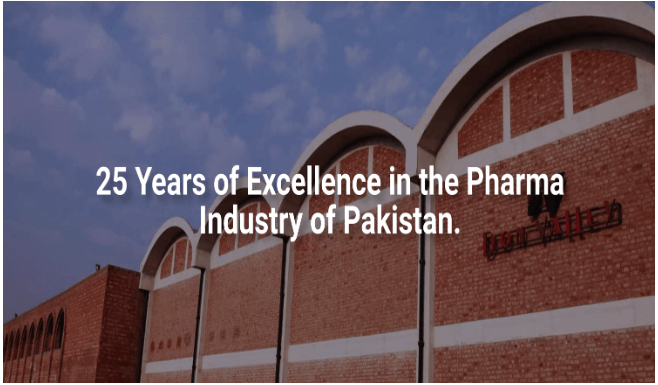 OUR VISION:
Don valley pharma has been one of the leading pharma companies in Pakistan and we strive to keep that and make Don Valley more than just a leading medicine company. Our vision is to contribute to society and make it better with the help we can provide. We believe that for the development of our country we need women empowerment in every field as they contribute almost 50% of our total population, and because of that we provide equal opportunities to women. Don Valley's efforts have been recognized by the business institutions in Pakistan such as FPCCI and they have awarded Don Valley Pharma with certification of woman empowerment.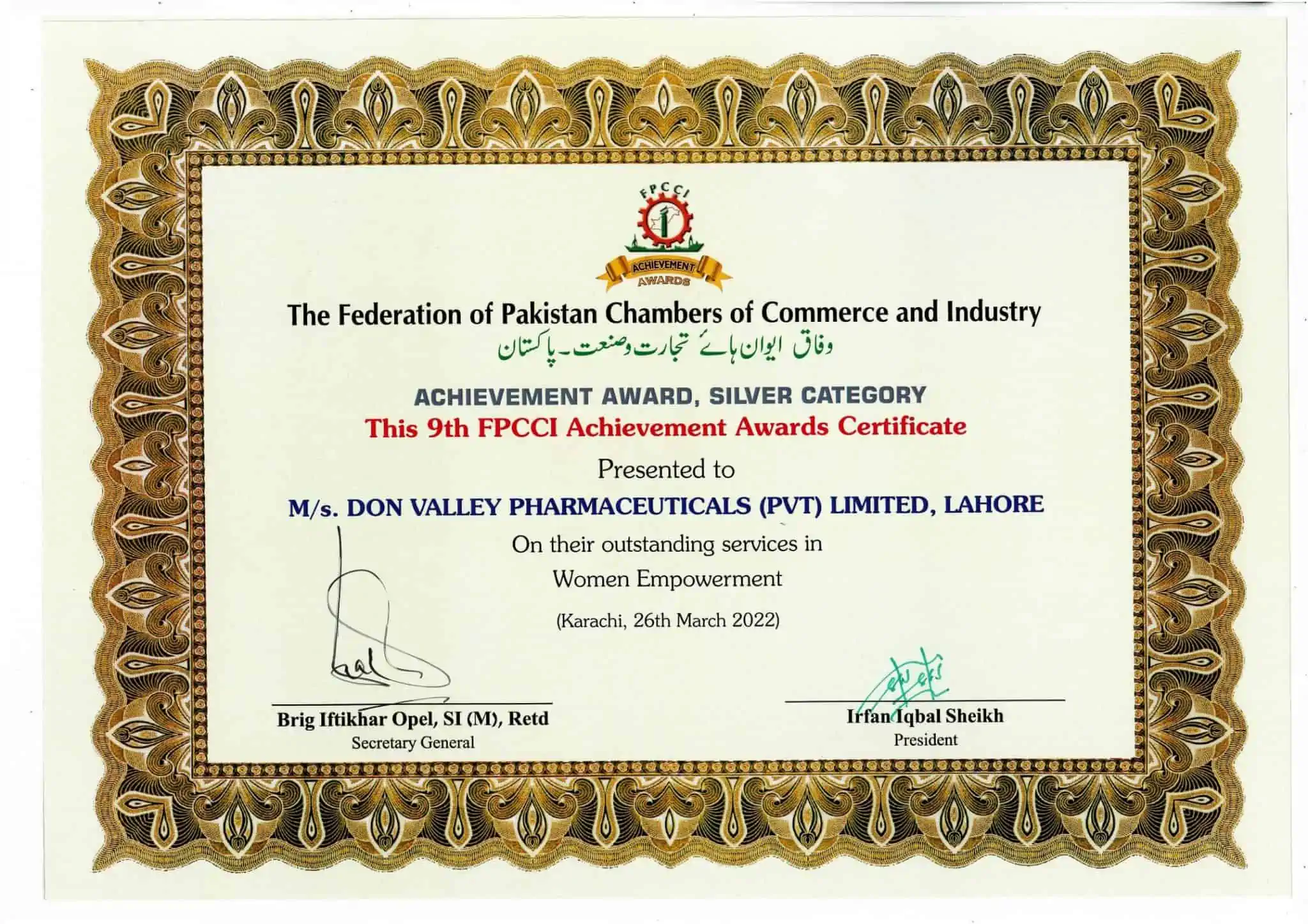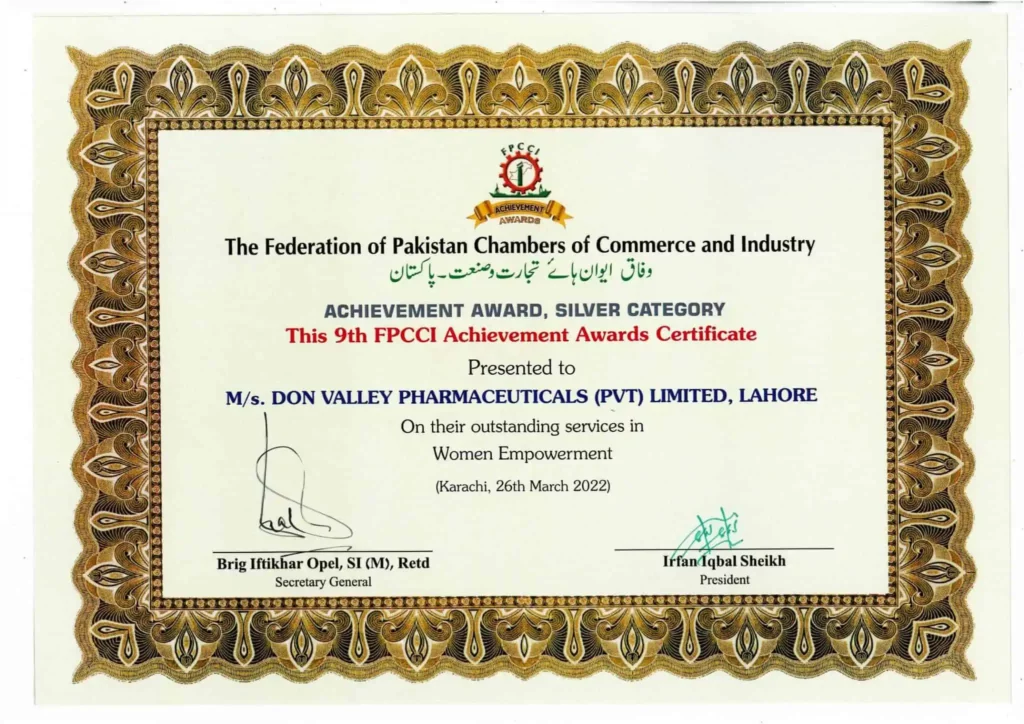 With our fine trained professional staff, we reach our goals and achieve what we desire to contribute to society. Our distribution around the globe helps communities all around to get treatment at a very affordable price.
How do we achieve this?
Our team and our management set a threshold for the company and its capital used in mass production. We use innovative technology and machinery that is imported, one and for all assets. Our staff is highly trained which results in less time taken and more quality products manufacturing. Our usage of resources is one way that helps us stay on a threshold and maintain the cost-effective product and likewise maintain the quality. 

Medication Option for Allergies:
JUVEL: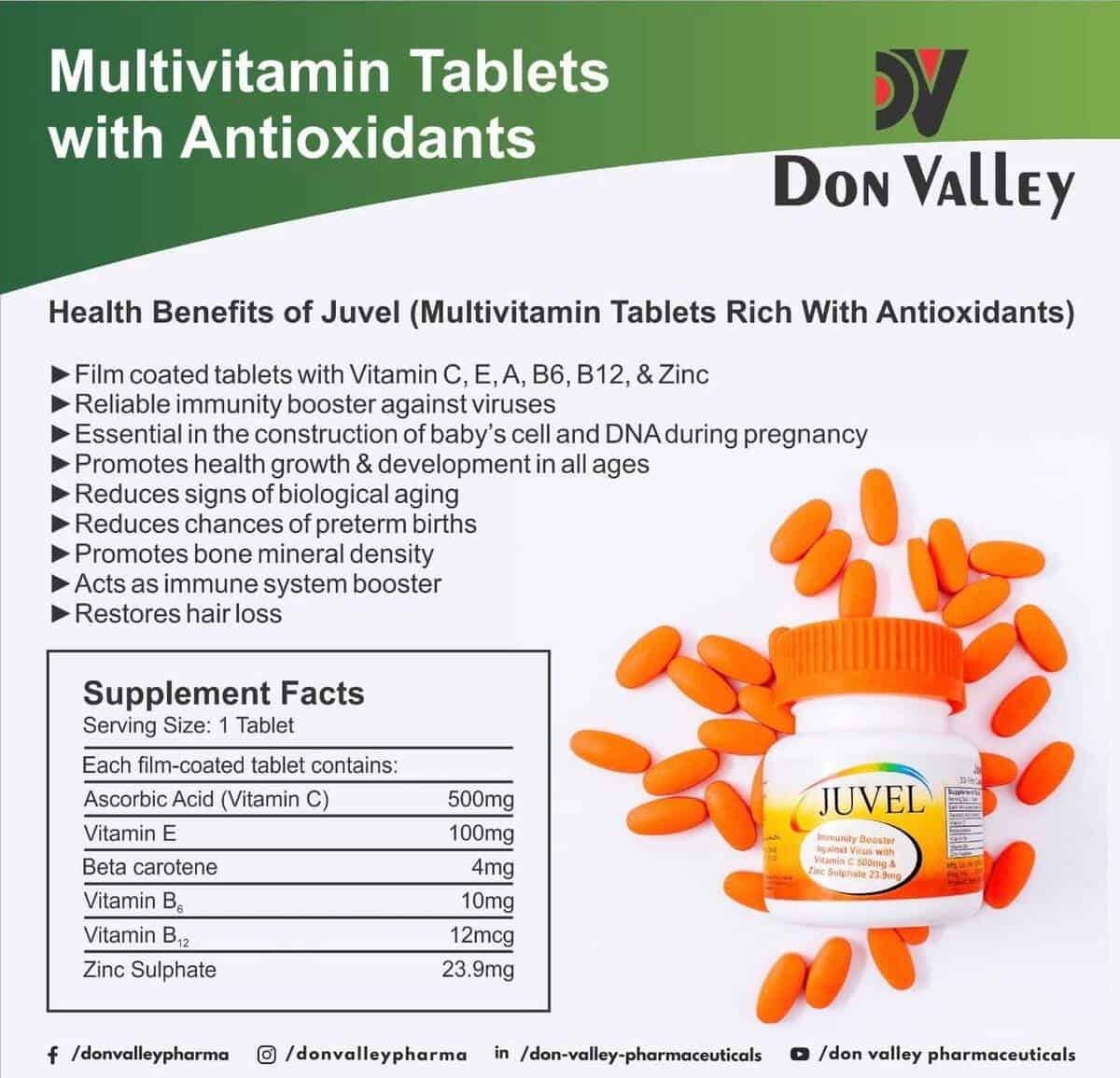 Don Valley pharma has been there for people suffering from covid-19, malnutrition, old age, or some allergies. We support people and try our level best to manufacture medicines that are helpful for the community. JUVEL is a multivitamin tablet made with antioxidants that help the body protect cells from radicals released from damaged or dying cells due to infections, diabetes, chemotherapy, viruses, etc that may lead to further deterioration of patient health. JUVEL includes vitamins such as C, E, B6, B12, and ZINC. It also lessens the biological age early signs. Furthermore, it also diminishes the chance of preterm birth and helps in mineralizing the bone density. JUVEL also helps in the regrowth of hair loss. In addition to that, JUVEL is very effective for allergy patients, since multivitamins particularly Vitamin C, enhance that immune system. 
HAISKAST:
Haiskast contains Montelukast, a relatively newer molecule for allergy management. This drug works by blocking certain natural substances (leukotriene) that may cause or worsen asthma and allergies. It helps make breathing easier by reducing swelling (inflammation) in the airways.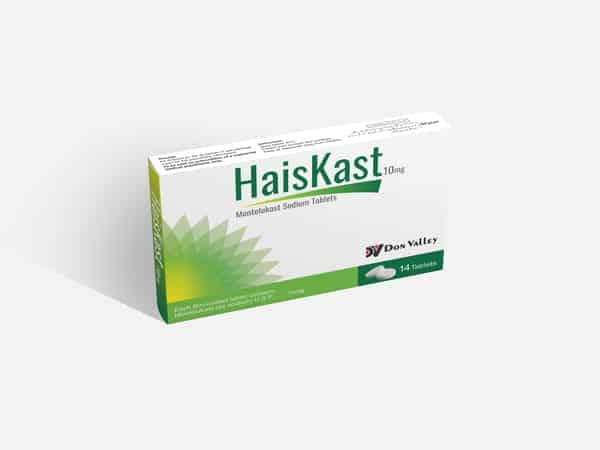 Montelukast is used to control and prevent symptoms caused by asthma (such as wheezing and shortness of breath). It is also used before exercise to prevent breathing problems during exercise (bronchospasm). This medication can help decrease the number of times you need to use your quick relief inhaler. Montelukast is also used to relieve symptoms of hay fever and allergic rhinitis (such as sneezing, stuffy/runny/itchy nose).
Don Valley Pharma quality, efficacy and strong supply chain network has established their product HAISKAST across the globe.
Haiskast is one of the best anti-allergy medicines from a top pharmaceutical company in Lahore Pakistan. This is how via addition of novel molecules Don Valley pharma has also made its way to the top of pharmaceutical companies in Pakistan & across the globe. 
RESOTIN:
Don Valley Pharmaceuticals (Pvt) Ltd., Pakistan top Medicine Company is producing Resotin Tablet. One of the basic medications to treat allergies. Resotin contains Loratadine, which is an antihistamine medication that helps with the symptoms of allergies. It is used to treat: hay fever, conjunctivitis and other symptoms related to it such as watery eyes, runny nose, sneezing, allergic cough, etc. Resotin by Don Valley Pharma enjoys the confidence of local & global customers for the last 25 years.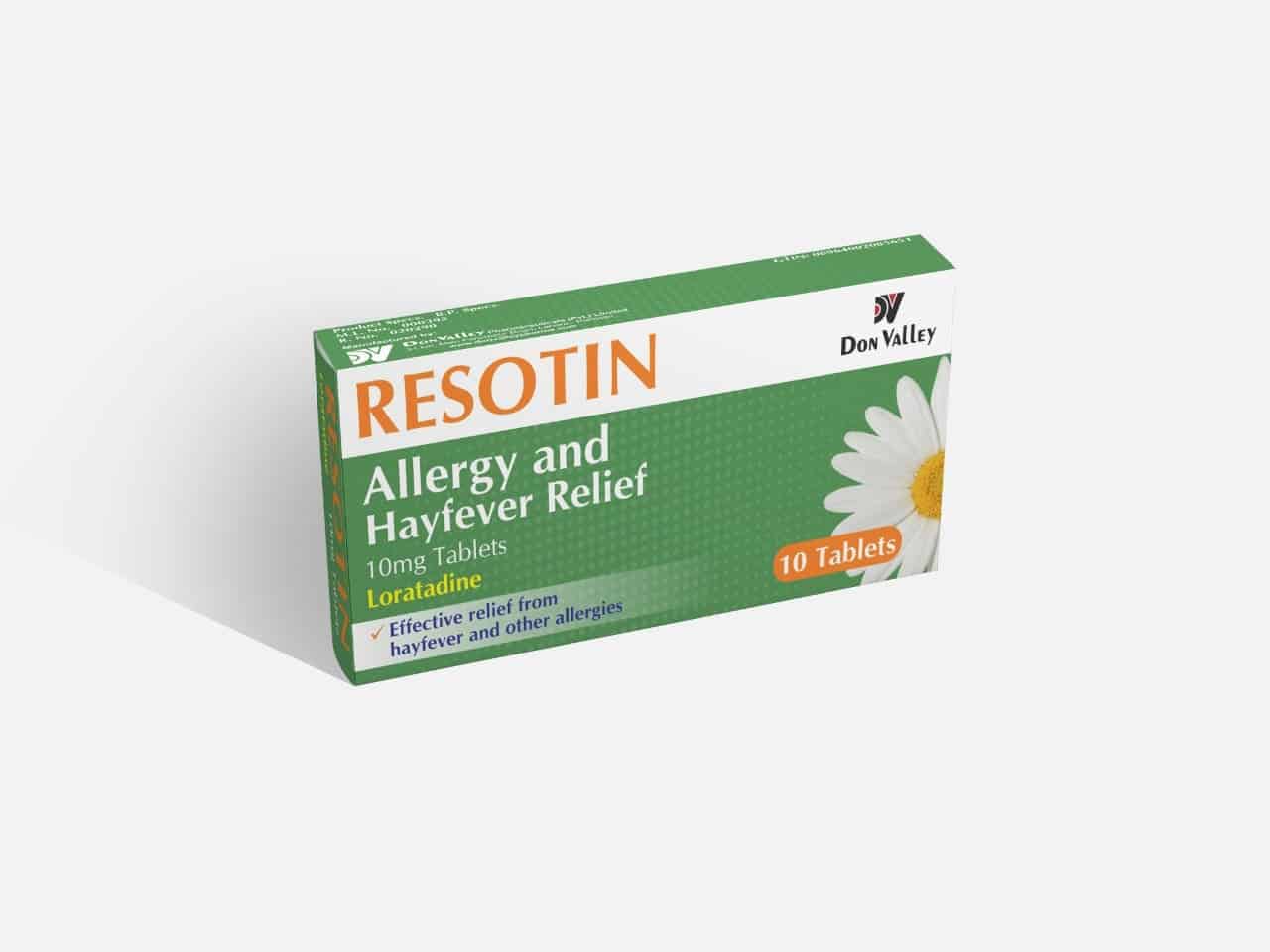 Resotin also helps with the common cold and flu, while it also deals with burning eyes, watery eyes, and itchy watery eyes. It can be used for children & adults. Don valley pharma, Pakistan's top medicine company has made Resotin in such a way that it has the cure for all seasonal and low-level allergies. 
VIRTEC:
An added item from Don Valley Pharma, one of the top pharmaceutical companies in Pakistan. Virtec contains Cetirizine, 2nd generation of antihistamine that reduces the symptoms of allergy, common cold, etc.  Cetirizine is also used to treat an allergic reaction, itching and swelling caused by chronic urticaria (hives) and minimizes or eliminates the symptoms of perennial allergic rhinitis, seasonal allergic rhinitis, chronic idiopathic urticaria, allergic asthma, physical urticaria, and atopic dermatitis. This medication is used to treat urticaria, a skin rash, and seasonal and perennial rhinitis (allergy) (rash).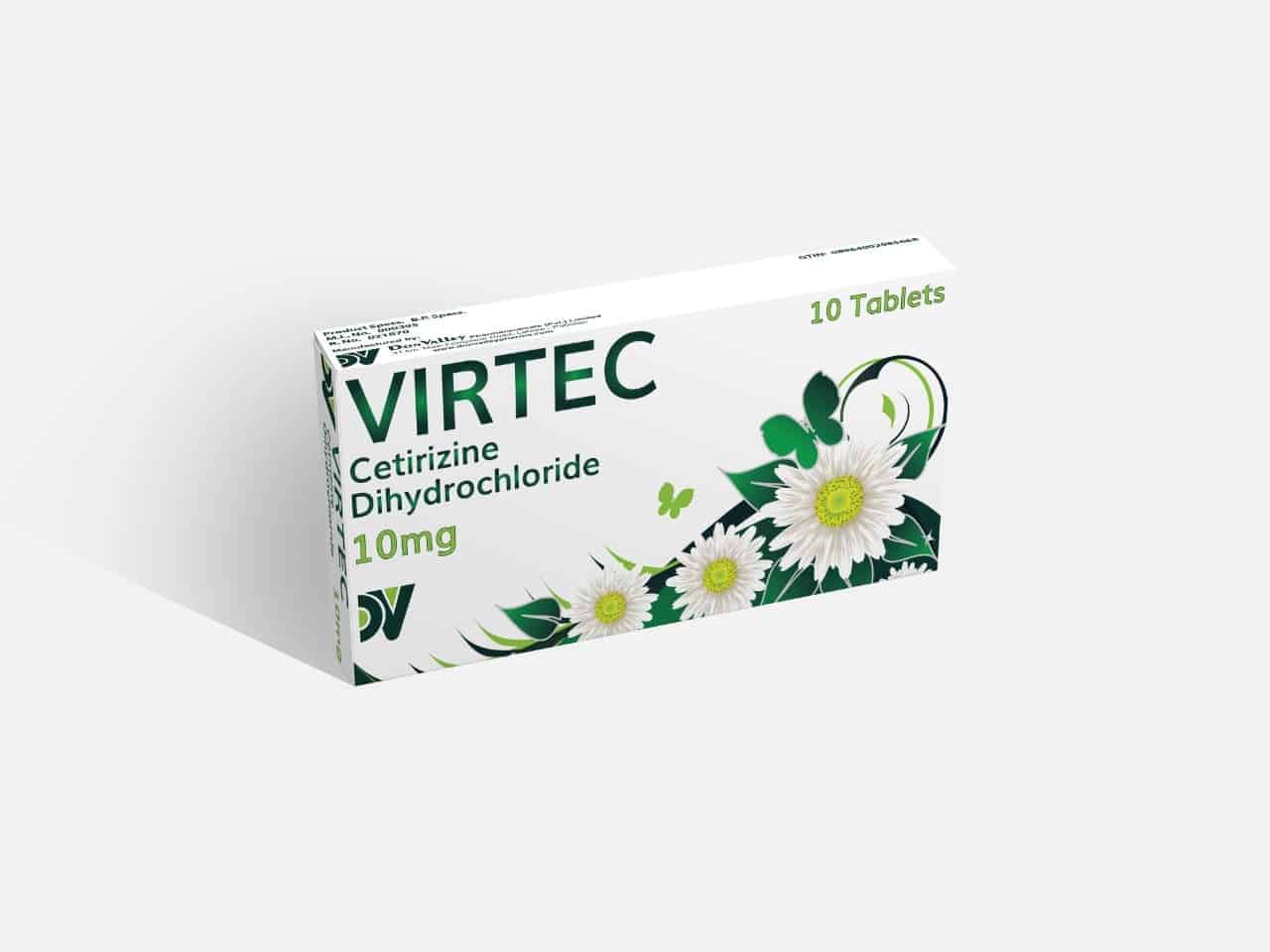 Don Valley Pharma supplies Virtec to leading Govt. Institutions, local markets and global customers since long due to its established efficacy and economy.
This is what makes us the best pharmaceutical company in Pakistan. 
OROLIN: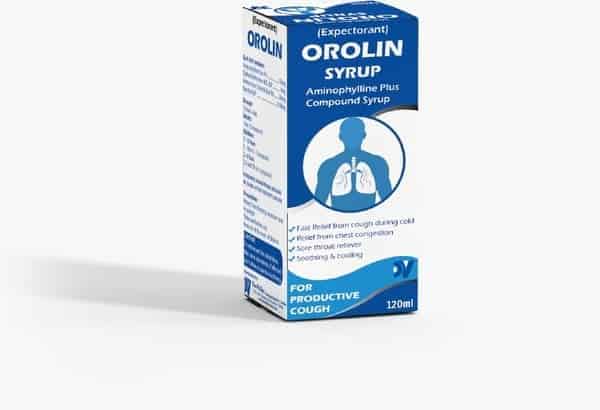 Orolin syrup helps with the relaxing of bronchial smooth muscles. It is normally recommended and used for bronchospasm related to asthma, emphysema, chorionic bronchitis and allergic cough. Furthermore, it is a great option if suffering from allergies such as seasonal allergies, pollen allergies, etc induces allergic cough. Orolin is also associated with the treatment of acute exacerbation of chronic bronchitis. 
NO COMPROMISE ON QUALITY: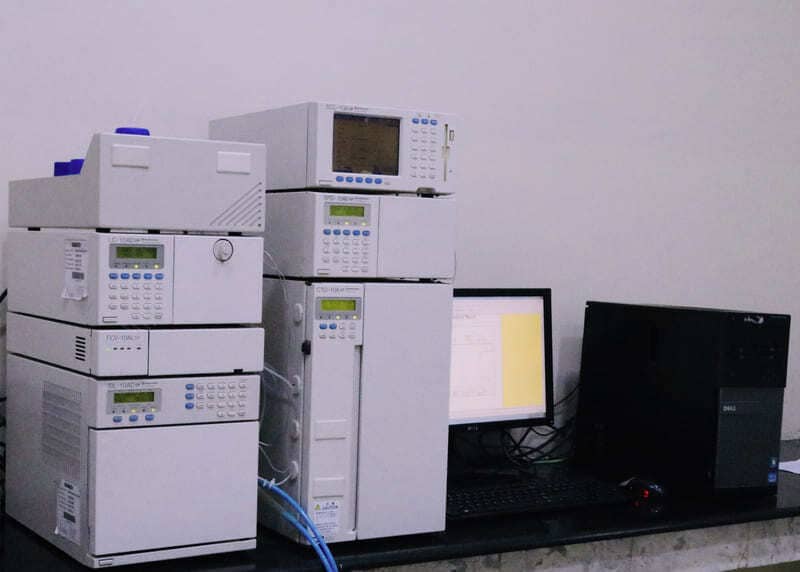 We at Don Valley Pharma utilize one of the most sophisticated machinery in the Asia region with the expertise of finely trained and experienced staff. We ensure strict implementation of DRAP (Drug Regulatory Authority of Pakistan) guidelines & SOP's regarding quality, manufacturing & all other operational procedures.  Apart from DRAP to meet international quality requirements for export Don Valley Pharma is certified from various international monitoring authorities such as ISO, etc and has been through with their various progression stages. Also Don Valley Pharma is ISO/IEC 17025:2017 CERTIFIED BY UK CERTIFICATION AND INSPECTION LIMITED as the best contractor laboratory for their high standard quality.