Don Valley Pharma is Pakistan top medicine manufacturing and export oriented company with a product portfolio of approximately 457 brands and a massive experience of 25 years in domestic markets, Leading Govt. Institutions and global markets. They as a team of visionary doctors have never negotiated on the quality of their products, along with which their goal is to make affordable efficacious products for all. With their finely well experienced & technically trained staff and most sophisticated manufacturing equipments, Don Valley Pharma make the high-quality products that the community needs across the globe.
Don Valley is the one pharmaceutical in Lahore which has an ideal variety of medicines. They provide diabetes care, medication for issues of the central nervous system, cardiovascular, anti-infectives, gastrointestinal tract, musculoskeletal, respiratory medicines & Nutraceuticals along with many more covering all aspects of healthcare. Don valley in the pharmaceutical industry, has the solution to all your major problems that you may not be able to find in the local pharmaceutical companies in Pakistan. With the help of our pharmaceutical distributors in Lahore, we have successfully provided our finest quality medicines throughout Pakistan.
They are one of the leading pharmaceutical manufacturing companies in Pakistan and have worked their very best to earn the title of one of the best pharmaceutical companies in Pakistan. With the help of their highly trained marketing team and strong supply chain network, the word about don valley pharma spread across the region and paved their path for presence in more than 20 countries across the globe. 
What is the Central Nervous System? 
The body's processing center is known as the central nervous system. The brain is the most important part and controls most functions of the body. Don valley pharma is one of the leading pharmaceuticals in Lahore for central nervous system drug manufacturing facility in Pakistan because of their technically trained staff, most updated manufacturing equipment and sophisticated quality testing procedures. The central nervous system includes the brain and spinal cord, and its main functions are to:
Collect information

Process information

Forwarding to relevant 

Programming of spinal cord reflexes
Central nervous system disorders
The nervous system is fragile compared to the other systems in the human body, that's why it can be damaged with aging, injuries, congenital problems, or by any other circulatory system disorder. This affects the functions controlled by the brain. A damaged nervous system can lead to severe headaches, Stroke, weakness, inability to move any part of the body, numbing, tingling, blurring of vision, and difficulty in talking or understanding speech are common symptoms associated with a damaged nervous system. Also the most common central nervous system related disorders include anxiety, depression, etc. and their incidence rate is quite high, almost approaching to 25% and more alarming is that now it's affecting the young population and women. If anyone is having any of these symptoms, we have listed several of our central nervous system related medications below that have major therapeutic and clinical importance, as recommended by the concerned physician. 
Angepine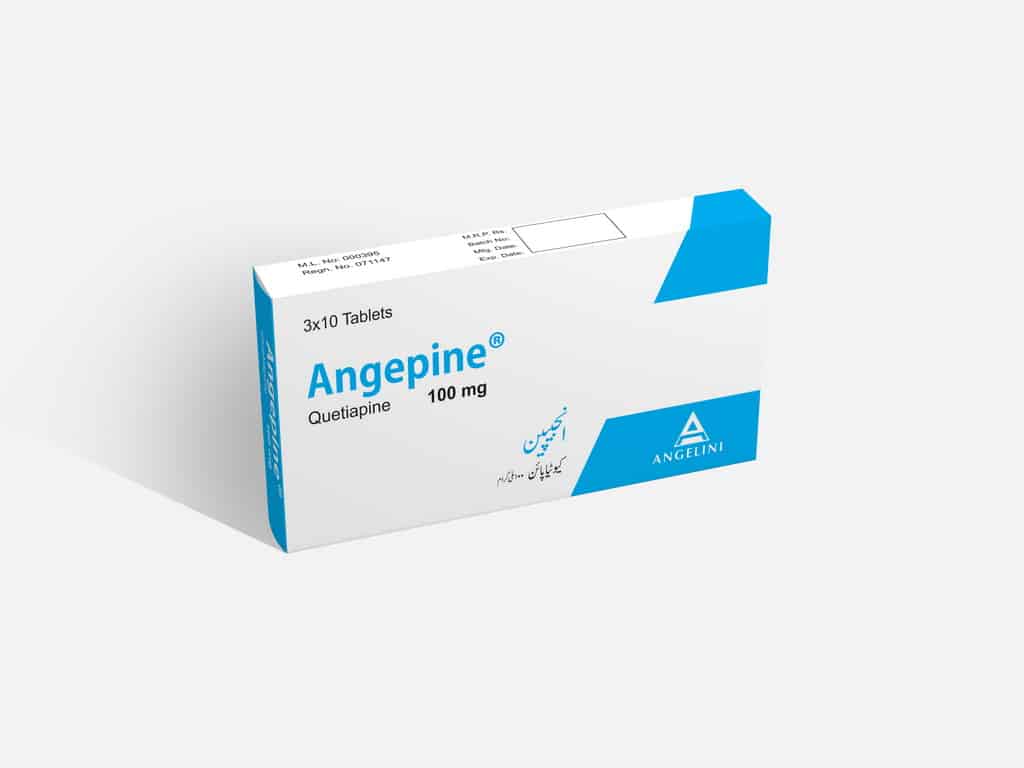 The generic of Angepine tablets is quetiapine. This medication is used to treat schizophrenia, acute manic episodes, and adjunctive treatment for major depressive disorder. Quetiapine is also used for several non-FDA-approved indications, such as generalized anxiety disorder, certain mood conditions. It improves the balance of certain natural substances in the brain. Angepine tablets can help improve your concentration. This can help restore your positive attitude and think more clearly, you'll be more confident within yourself and feel less nervous. There will be an improvement in your everyday life, sleep, appetite, and energy level and can help prevent severe mood swings. Angepine tablets come in the composition of 100 mg and 300 mg ( 300mg in extended release formulation with benefits of once a day dosing). Angepine is manufactured by one of the best pharmaceutical companies in Pakistan by Don Valley Pharma and enjoys the confidence of local and global customers. 
LEPTIL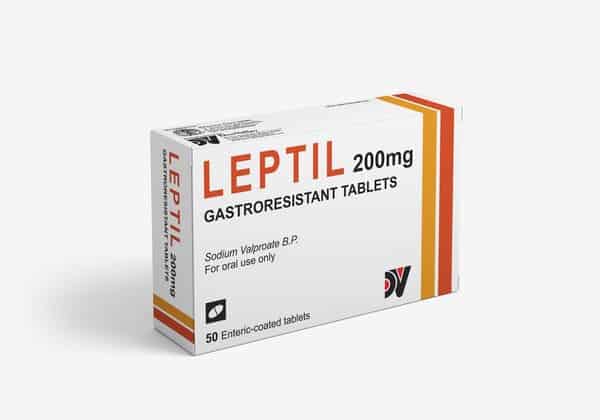 The generic of LEPTIL tablets is sodium valproate and it's mainly used to treat epilepsy and few bipolar disorder indications. LEPTIL tablets are a great mood stabilizer medication. It is very effective in reducing depression symptoms and is tolerable. LEPTIL tablets are available in the composition of 200 mg & 500 mg and also available in the form of syrup with the composition of 150 ml for pediatric patients. LEPTIL is marketed in the pharmaceutical market by Don Valley Pharma with the help of their strong supply chain network in local & global markets.
DV-LOPRAM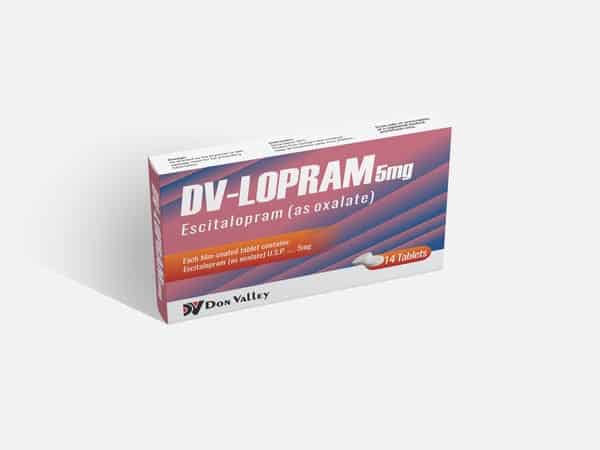 The generic of DV-LOPRAM tablets is Escitalopram is used to treat generalized anxiety disorder and depression and it may be a part of combination therapy. DV-LOPRAM is an antidepressant that is part of a group of medicines known as selective serotonin reuptake inhibitors (SSRIs). DV-LOPRAM is a medication that will help boost serotonin in the brain and maintain neurotransmitter balance at the level of neurons in the brain. DV-LOPRAM tablets are available in the composition of 5 mg and 10 mg. DV-LOPRAM is marketed in the pharmaceutical market in Pakistan and across the globe by Don Valley Pharma due to its efficacy and economy and strong supply chain support.
DV-LEO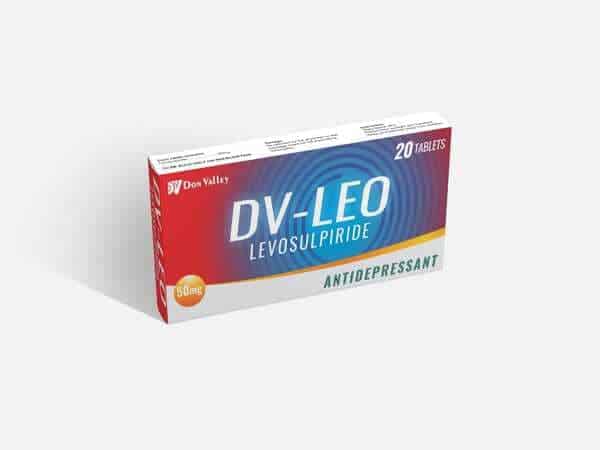 The generic of DV-LEO tablets is Levosulpiride. Levosulpride is an antipsychotic and prokinetic agent. This is a medication best to treat depression, anxiety, hallucinations, indigestion, schizophrenia, vertigo, gastroesophageal reflux, IBS, etc. It will help in the ability to think, feel and behave clearly. It is also used in the treatment of upper abdominal pain and bloating, vomiting, and nausea. These will help to improve the food movement and intestines and prevent acid reflux. It also blocks the action of certain chemicals in your brain. DV-LEO tablets are available in the composition of 25 mg. DV-LEO is manufactured by one of the top pharmaceutical companies in Pakistan Don Valley Pharma and marketed globally. 
EZINESS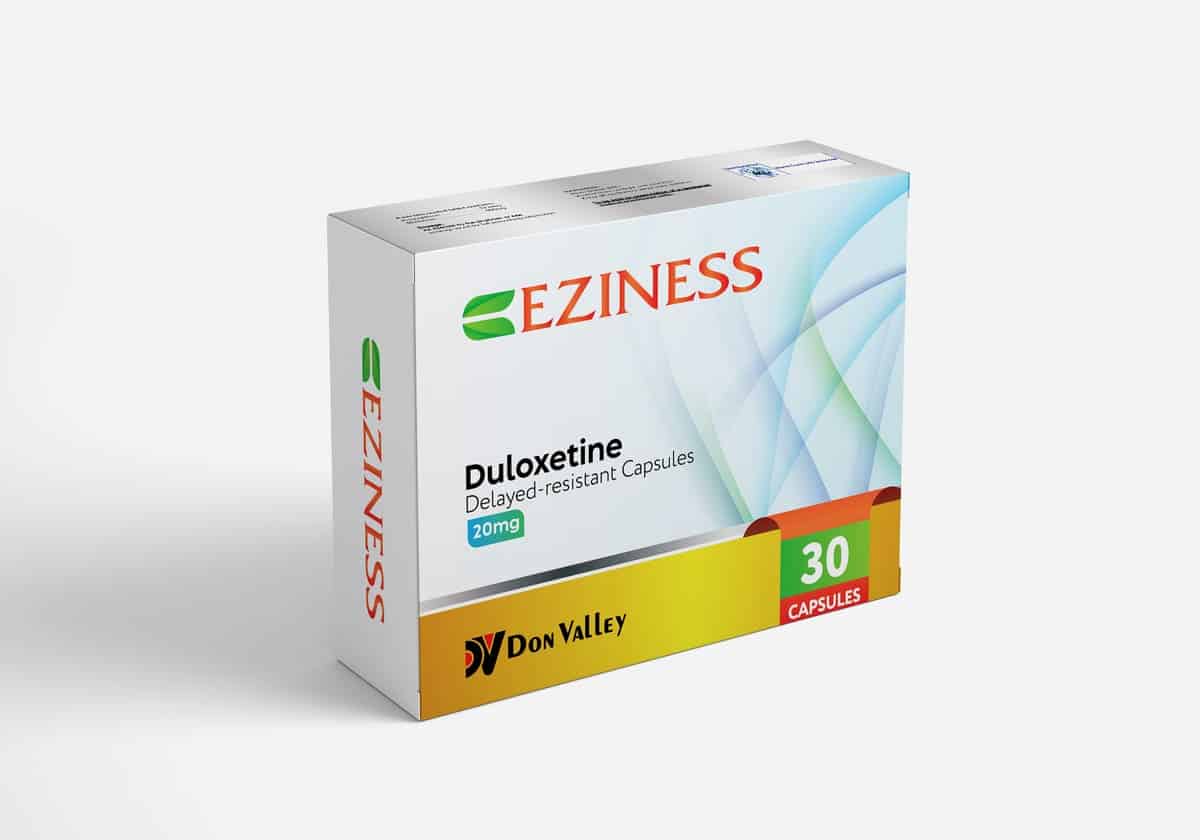 The generic of EZINESS capsules is Duloxetine which is used to treat depression, anxiety and also helps relieve nerve pain and Stress urinary incontinence (SUI). EZINESS (duloxetine) is classified as a selective serotonin-norepinephrine reuptake inhibitor (SNIR).EZINESS being (SNRI) will increase your serotonin and norepinephrine availability in brain particularly at neuronal level. There will be an improvement in your daily mood, sleep, and appetite. This medication works by helping in restoring the balance of certain natural substances in the brain. EZINESS capsules are available in the composition of 20 mg. EZINESS is manufactured & marketed by one of the top pharmaceutical companies in Pakistan and is also exported globally in many countries due to its efficiency and economy by Don Valley Pharma. 
For more than twenty-five years we have been manufacturing quality medicines and healthcare products. We were just one of the pharmaceutical companies in Lahore, but our dedication to quality control has led us to be among the top pharmaceutical companies in Pakistan. 
Today, Don valley aims to invent, produce and supply the best healthcare medications for this community and achieve higher goals. Don Valley has become one of the biggest players of the pharmaceutical market in Pakistan fulfilling international standards and are proud of the journey they have made so far and sincerely believe that the best of Don Valley Pharma is yet to come.