The pharmaceutical industry in Pakistan is growing rapidly. The country produces a substantial volume of the world's pharmaceuticals, and it has a leading position in many important markets. The largest export destinations for pharmaceutical products are Europe, Africa, SouthEast Asia,Middle East, and many more. The pharmaceutical industry in Pakistan is one of the most important industries in the country. This is because this industry is considered the backbone of the economy. The pharmaceutical industry in Pakistan is one of the most important industries in the country. It is a very lucrative sector, which offers good job opportunities to the educated & technically skilled youth of Pakistan. The pharmaceutical industry plays a very important role in the economy of Pakistan as well as other countries.
Pakistan Pharma industry Market size:
Pakistan's pharmaceutical industry has emerged among the fastest-growing industries in the world, as per a report issued by IQVIA- an American global information and technology Solution Company. The Pakistani pharmaceutical companies have shown a cumulative average growth rate of CAGR of 13.1 percent in the last four years as compared to a CAGR of 9.34 percent of multinational companies(MNCs).In 2020, the value of the pharmaceutical sector of Pakistan was estimated to be around USD 3.2 billion, doubling from USD 1.64 billion in 2011. Including institutional sales, the industry posits that this sector easily becomes a retail market worth USD 4 billion.
Challenges Faced by manufacturers in Pharmaceutical Industry: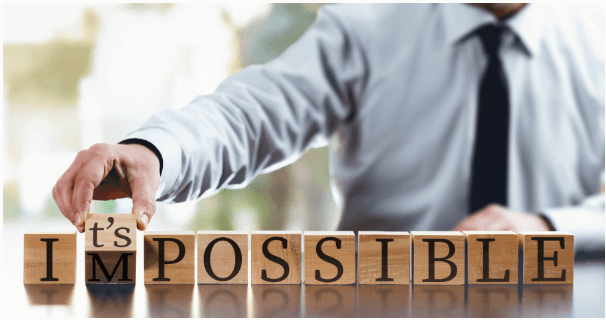 The biggest challenge faced by the industry is the complete freezing of prices of pharmaceutical products. The price mechanism set by the government since 2001 has not allowed the pharma industry to increase the prices of even those drugs whose costs have gone up by more than 100 percent, whereas the price of inputs such as fuel, electricity, labour wages, and raw materials have increased drastically making the survival of the industry very difficult. Also most of the sophisticated manufacturing and quality control equipment are imported in origin & costs in dollars. In recent times the situation has become worse as most of the raw material is imported and any increase in dollar rates adversely affects the profitability of the local manufacturers. There were 36 MNCs working in Pakistan in the early 2000's in the sector; that number is now down to about 22. That is an eye-opening number of exits. The gap of needed medication is being filled by national pharma companies at a struggling margin. Pakistan has a high rate of poverty, and many people do not have access to medical care and medication.
Pricing undoubtedly is the most burning issue with the pharmaceutical industry in Pakistan.
Exports of the pharma industry in Pakistan: 
The reports say exports of the pharmaceutical sector could hit $5 billion in just a few years as Pakistan emphasises public health care. In the year 2021 exports of pharmaceutical products from Pakistan are estimated to be around $3.2 billion, doubling from $1.64 billion in 2011. As stated in the reports. Its total exports in 2019 stood at $218 million, up from $44.4 million in 2003. Yet exports from the sector accounted for only 0.9 percent of Pakistan's total export to the world in 2019.  
Imports of Pharmaceutical products:
Pakistan's Imports of Pharmaceutical products were US$3.78 Billion in 2021, according to the United Nations COMTRADE database on international trade and most of Pakistan's imports of pharmaceutical products and raw materials come from Germany, Switzerland, France, Belgium, and a handful of other Western nations along with China as well. Again all these imports are payable in forgein exchange and have an impact on the cost of products depending upon exchange rate. 
Pharma companies in Pakistan:
Approximately more than 650 companies are operating in the Pakistan Pharmaceutical market, out of which less than 30 are multinational companies. The Pharmaceutical industry contributes approximately 1% to the GDP of Pakistan annually. There are many best pharmaceutical manufacturing companies operating in Pakistan including Don Valley Pharma. 
Don valley
Don valley comes on the list of one of the best pharmaceutical companies in Lahore Pakistan. As it focuses on high customer satisfaction via quality products at competitive prices, global presence, strong supply chain network, cost-effective logistics, global market expertise and uses advanced technology to satisfy its customers. The company has a wide range of more than 400 products and is one of the finest medicine companies in Pakistan. The Don Valley Medicine Company comes among the best pharmaceutical manufacturing companies in Pakistan because Don Valley Pharma has manufactured and supplied quality healthcare products for over 25 years in domestic markets, Leading Govt Institutions and global markets.
Top Exporter
Don Valley is Pakistan's top pharmaceutical exporter and has a good percentage contribution to the country's total pharma exports. Don Valley's products are exported to more than 20 countries around the world. Top exports of Don Valley pharma from Pakistan include immunity boosters such as Juvel tablets ( Multi-Vitamin),Multi-Don( Multivitamin Syrup), SmartoFit (weight reducing fibres), Fluoroquinolone antibiotics such as Lovenox (Levofloxacin), Dyramid (Ofloxacin), DV-Cipro (Ciprofloxacin) and Devimox (Moxifloxacin). These brands have performed exceptionally well in the international markets due to our superb efficacy and economy. These antibiotics are one of the major chunks of our exports to other countries and we have been exporting them for years.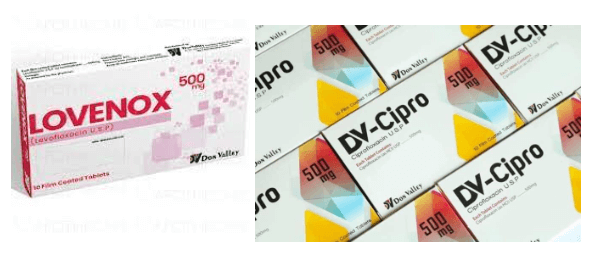 Don Valley is an innovator when it comes to natural healthcare products. They are among the best Nutraceutical companies in Lahore as they introduced Nutraceutical in Pakistan when very few pharmaceutical companies were even paying attention to these essential healthcare products. These include immunity boosters such as Citrovit- C(Vitamin C), IvyMax(Ivy leaf preparations), Feridon(Iron & Multi-vitamin). Also our dietary supplements such as ProPol have performed exceptionally well in the international markets. Our goal is to become one of the best medicine companies in Pakistan, and also Pakistan's top Nutraceutical Company. 

Don Valley is a pharmaceutical company in Lahore Pakistan and has many medicine distributors in Pakistan and across the globe. They have a production facility in Lahore. For getting any information or need to be a distributor you can call on their Lahore Pharma contact number which is +92 (0) 300-8472229,+92 (0) 300-8448439.