Top Quality Pharmaceutical products:
Handling a pharma company is a challenging task. The health of people depends upon their products, and it is not something you can compromise on. Top pharmaceutical manufacturers need to make sure that the quality management system is robust. As the quality of products may be high, their demand will automatically increase in the market. Don Valley is one of the top pharma companies in Pakistan. Their focus on quality assurance and quality control has taken them from just being one of the pharmaceutical companies in Lahore to one of the biggest pharmaceutical companies in Pakistan with huge exports. They are now one of the leading manufacturers and exporters of health products in Pakistan. The commitment they provided towards their quality health products in the pharmaceutical industry has earned them the position of being one of the top Pakistan Pharmaceutical companies and a global exporter.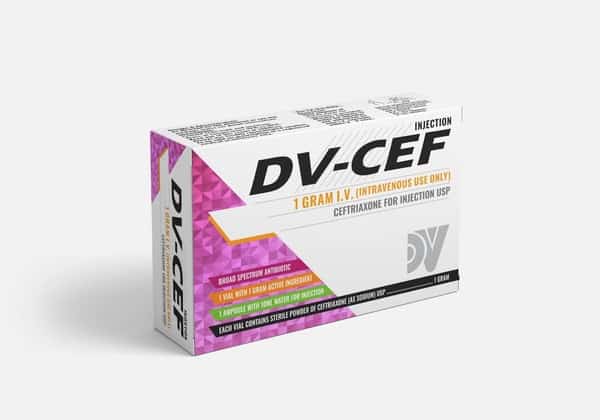 They have become serious competition to multinational pharmaceutical companies in Pakistan by offering highly effective healthcare products and medicines at much economical cost. Don valley has its partnerships not just in Pakistan but all over Asia. They aim to maintain long-term partnerships with their clients and guarantee the delivery of high-quality products on time. Hence, it is one of the supreme companies to work with among the leading pharmaceutical companies.
Focus on quality
Improved results are guaranteed when your priority is to produce the best quality pharmaceutical products, and that's exactly what Don valley pharma has done to make its name among the top pharma companies not only in domestic markets but also in global markets. They are known to have the most reliable machinery and sophisticated microbiology laboratories in all of Asia. Among some of the top pharma companies in Pakistan, Don Valley acquired an annual sale of US $10 million in the Asian and African regions. Don Valley always highlights a quality-controlled environment from manufacturing to the user. They have ensured the quality management system standards of pharma exporters.
Standards of manufacturing
Moreover, their production facilities are regulated with great high-quality machines like HPLC (High-Performance Liquid Chromatography), Gas Chromatography (GC), and Ultraviolet Spectrophotometers. Using first-class machinery, they produce first-class quality products under the affordable range that is highly demanded by society across the globe. They operate some of Asia's most sophisticated machinery. They keep their equipment up-to-date and ensure that the products are produced at the highest quality. At every stage of the manufacturing process, the SOPs are followed for precaution, and their manufacturing facility surpasses the latest ISO, cGMB, and cGLP standards. The teamwork of Don Valley in the Quality Assurance and Quality control departments has achieved the greater heights of pharmaceutical product quality.
Quality Assurance
Don Valley Pharma's quality assurance is a vast field including several aspects that ensure that the drug being manufactured will provide the desired effect to the patient and will meet quality requirements and all relevant regulations. 
Don Valley pharma's quality assurance plan made sure to keep the end-user at the forefront of the strategy behind the manufacturing of their product.

They managed to catch customers' attention with their products which are approved solutions for the customer's problems

with minimal side effects at highly economical prices

.

The highly professional and expert Don Valley

manufacturing & management team

followed all the regulations and standard workflow and executed these operations well. 

The

pharmaceutical industry in Pakistan

is constantly striving to get better, Don Valley managed to focus more on production efficiency through automation systems rather than just getting to the top. 
Quality Control
Another essential process to producing the best quality pharmaceutical products is Quality Control. This involves sampling, specification, and testing of the medication at every step of manufacturing. The whole manufacturing process is initiated by testing the raw material, storing, packaging, in-process product, final products before the release and exporting. Through all these years of hard work, their emphasis on quality control and quality assurance earned them many certificates including ISO 17025, ISO 45001, ISO 14001, and ISO 9001.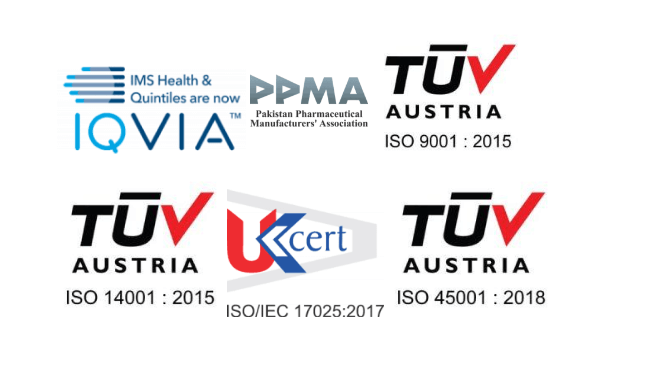 Don Valley pharma's quality system complies with Japanese, US, European, and British standards.

 Their quality control branch is supplied with top-notch equipment for conducting efficient analysis of finished products, raw materials, packaging, and API (active pharmaceutical ingredients). 
Don Valley: No.1 pharmaceutical exporter in Pakistan
Many companies in the pharmaceutical industry were late when it came to realizing the export potential. Pakistan Pharmaceutical companies will find it hard to survive without export activities in the coming future, and in comparison, Don Valley has realized the fact and taken all possible measures to provide the best healthcare products to people all around the globe. The countries they have provided healthcare to include Afghanistan, Burundi, Cambodia, Somaliland, Guinea, Myanmar, Sri-lanka, Somalia, and many more. Through the help of their highly qualified team, stringent quality assurance and quality control processes, and an effective national as well as a global distribution network, they are providing healthcare solutions to numerous countries across the globe. 
Variety of medicines: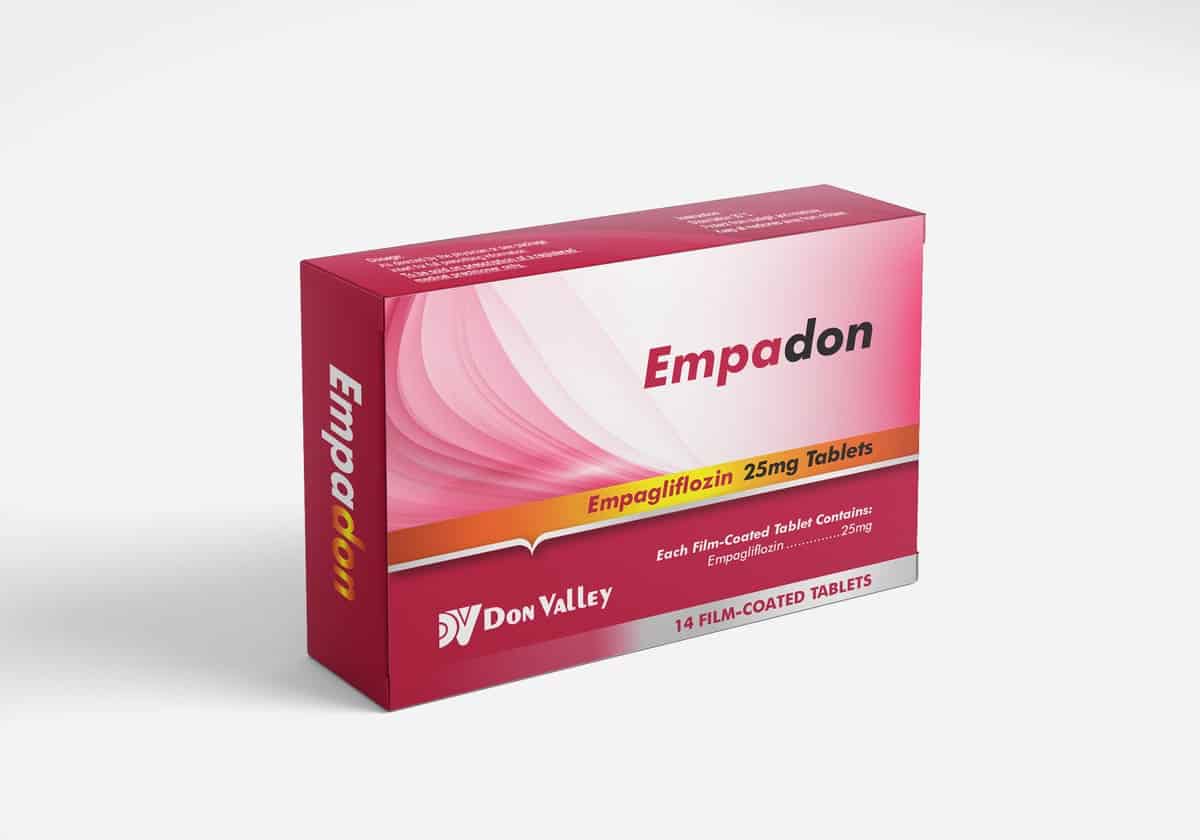 Don Valley Pharmaceutical has several lines of healthcare products that include antibiotics, anti-infectives, musculoskeletal, cardiovascular, anti-diabetic and nutraceuticals adding approximately 450 brands in their portfolio. They have managed to add 123 distributors who market and supply healthcare products not just in Pakistan, but worldwide as well. Their long-term partnerships with suppliers and manufacturers around the world are what gave them the title of no.1 exporter in the pharmaceutical industry in Pakistan. To serve the people of our community they have worked determinedly in every department. They have used great measures for marketing their products through an effective marketing team and have managed to create a brand image, not just in Pakistan but also around the globe. Since they have managed to create a strong and stable brand image, they have accumulated brand loyalty from many consumers over the world. 
Competitive prices:
Don Valley Pharma has maintained its record of fulfilling its clients' requirements by supplying the best quality formulations at an unbeatable price. Within a competitive market, Don Valley pharma has proven itself to be one of the top contenders. By focusing on bringing quality medication to the Pakistani market through global quality assurance standards, and taking action to ensure customer satisfaction, Don Valley pharma is an easy choice when it comes to stocking up on medication for yourself and your family.